NZBClient
NZBClient is powerful NZBGet & Newznab client that focuses on native iOS design and providing the best experience for controlling
NZBGet
.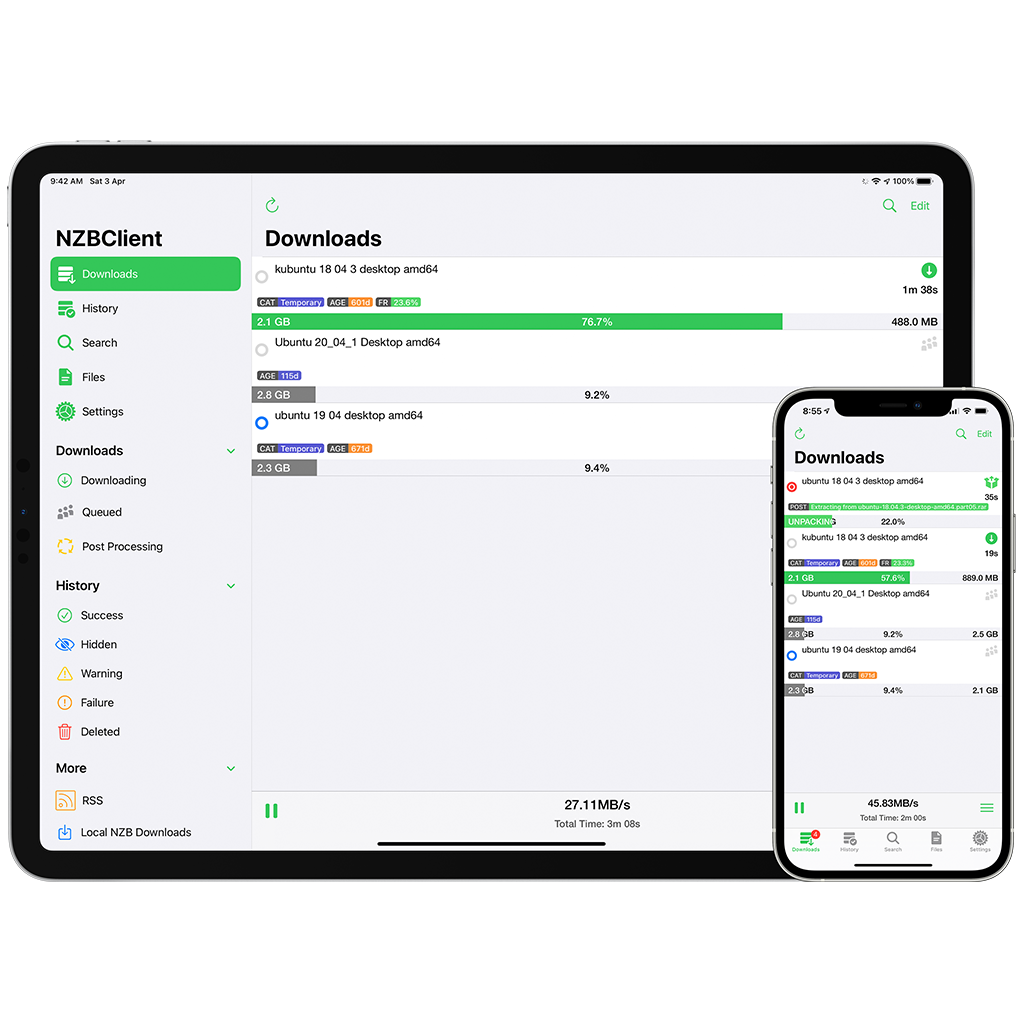 Downloads at a Glance
Pause, Resume, Edit, Delete & more, NZBClient gives you full control over your NZBGet server, quickly and easily.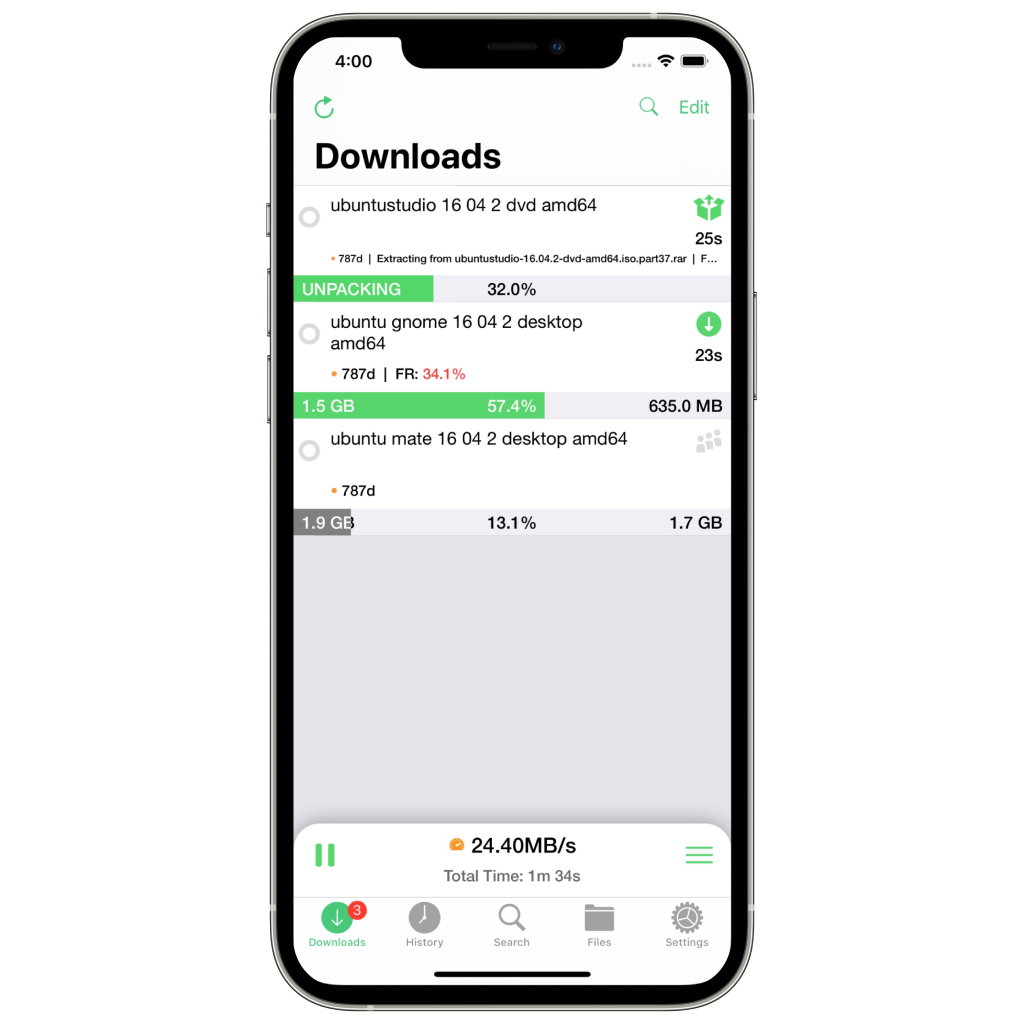 Powerful Notifications
E2E Encrypted
Push notifications with support for end-to-end encryption for even more privacy.
Deep-linking into the app
Just a single tap on a notification to go directly to NZB in the app.

Big Brains, Small App
Auto Categorizer
Automaticly selects the right download category on fetch.
Smart Switch
Automaticly switches between your local & remote settings when you leave your house.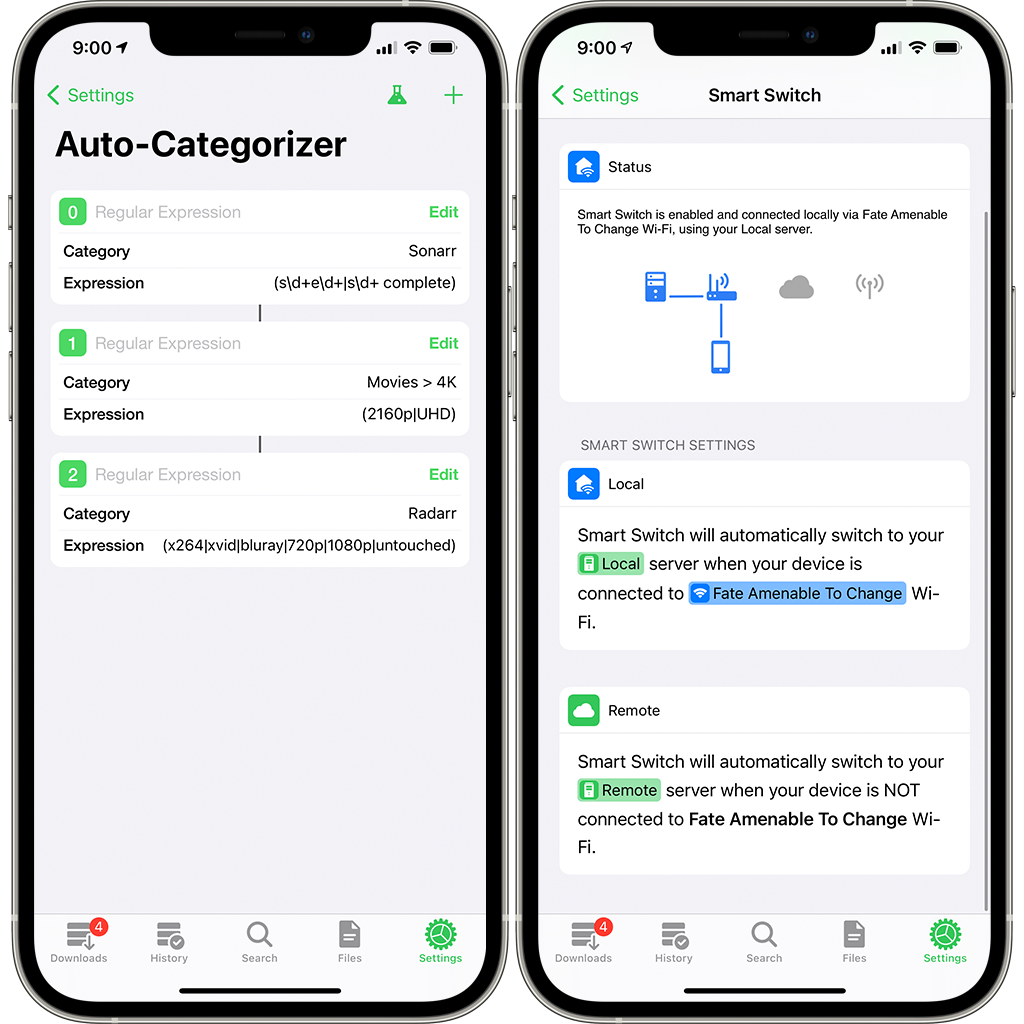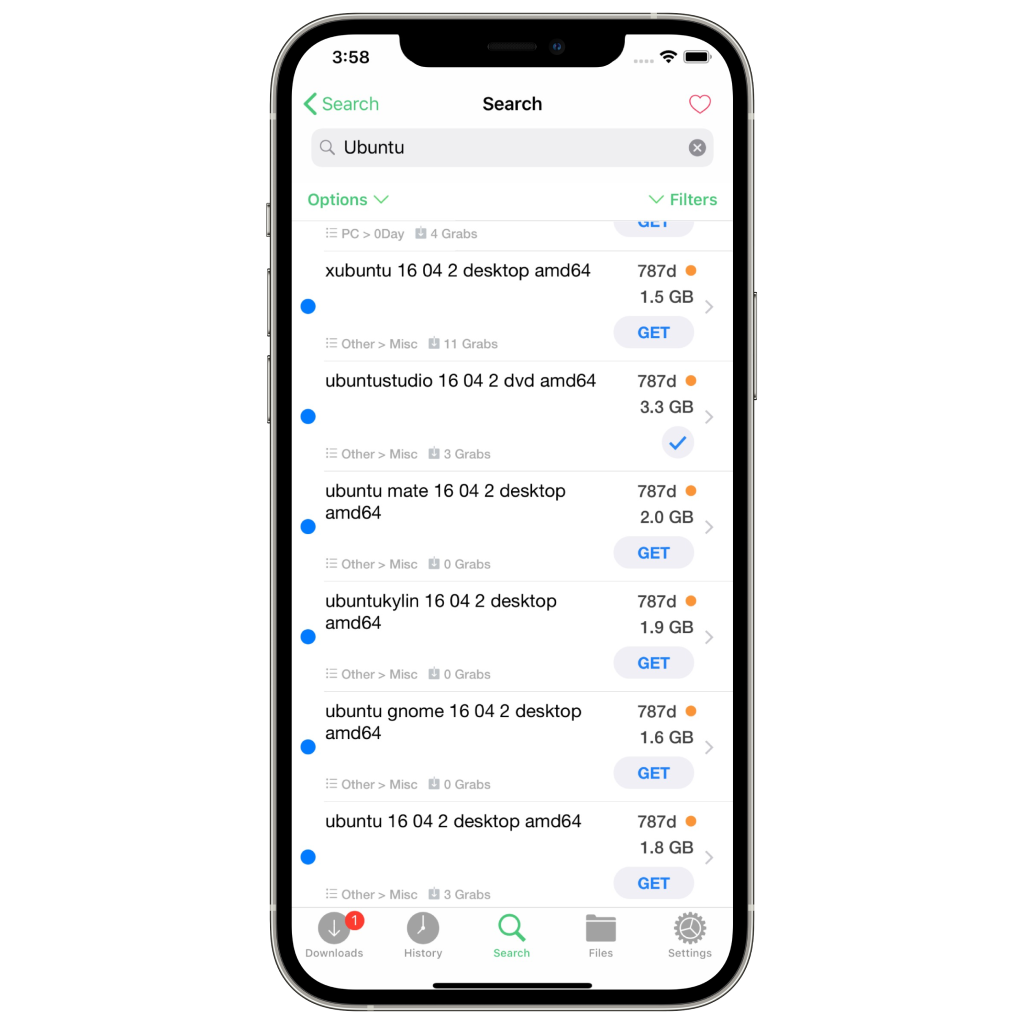 Advanced Newznab Searching
Add all your Newznab compatible indexers and search them all in one place.

Dark Mode Support
Sunset? No problem NZBClient supports native iOS dark mode, with automatic & manual overrides.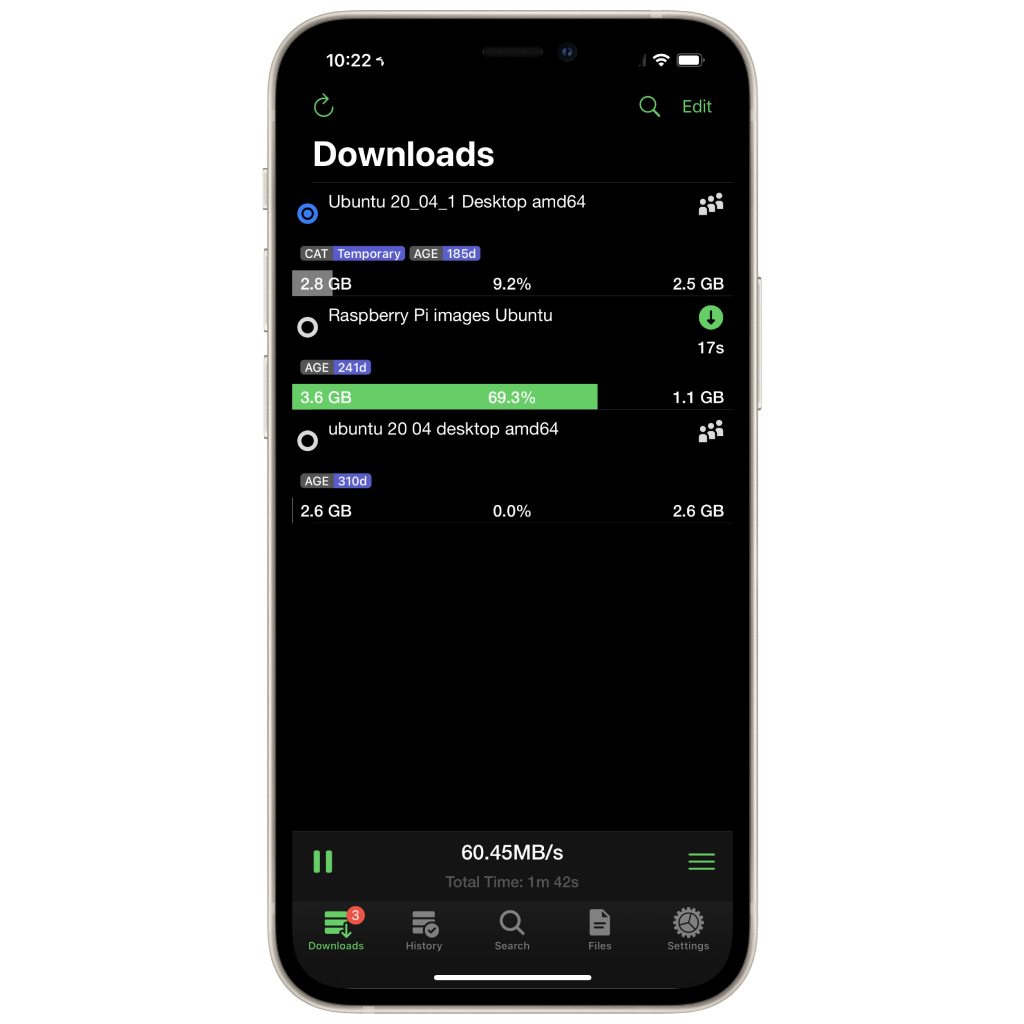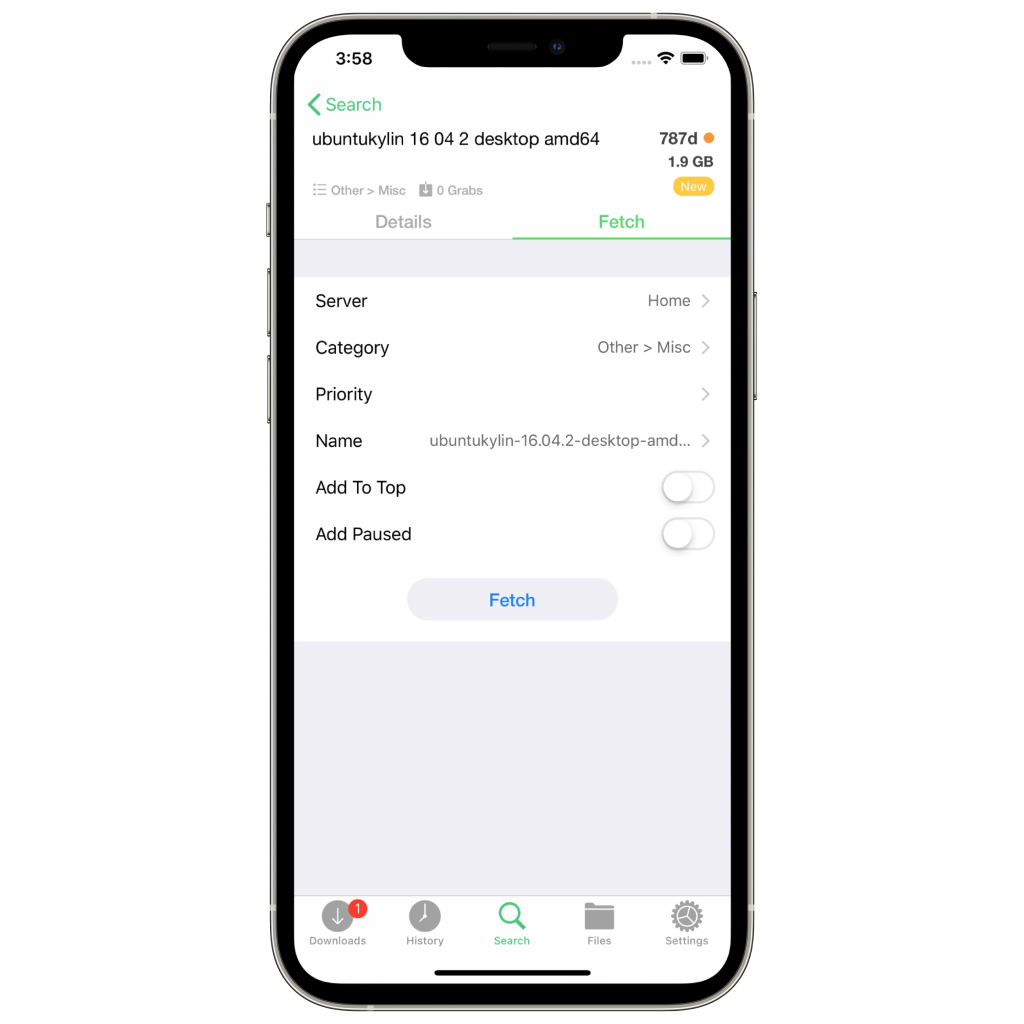 Easy NZB Fetching
From a one tap fetching, to full control of categories, priorities and download state when fetching, with NZBClient you're in control.
Download Statistics
Insights
See real time and historic article success and failure rates, broken down by server.
Learn
Learn which of your servers has the most failures, to help you avoid paying for low quality servers.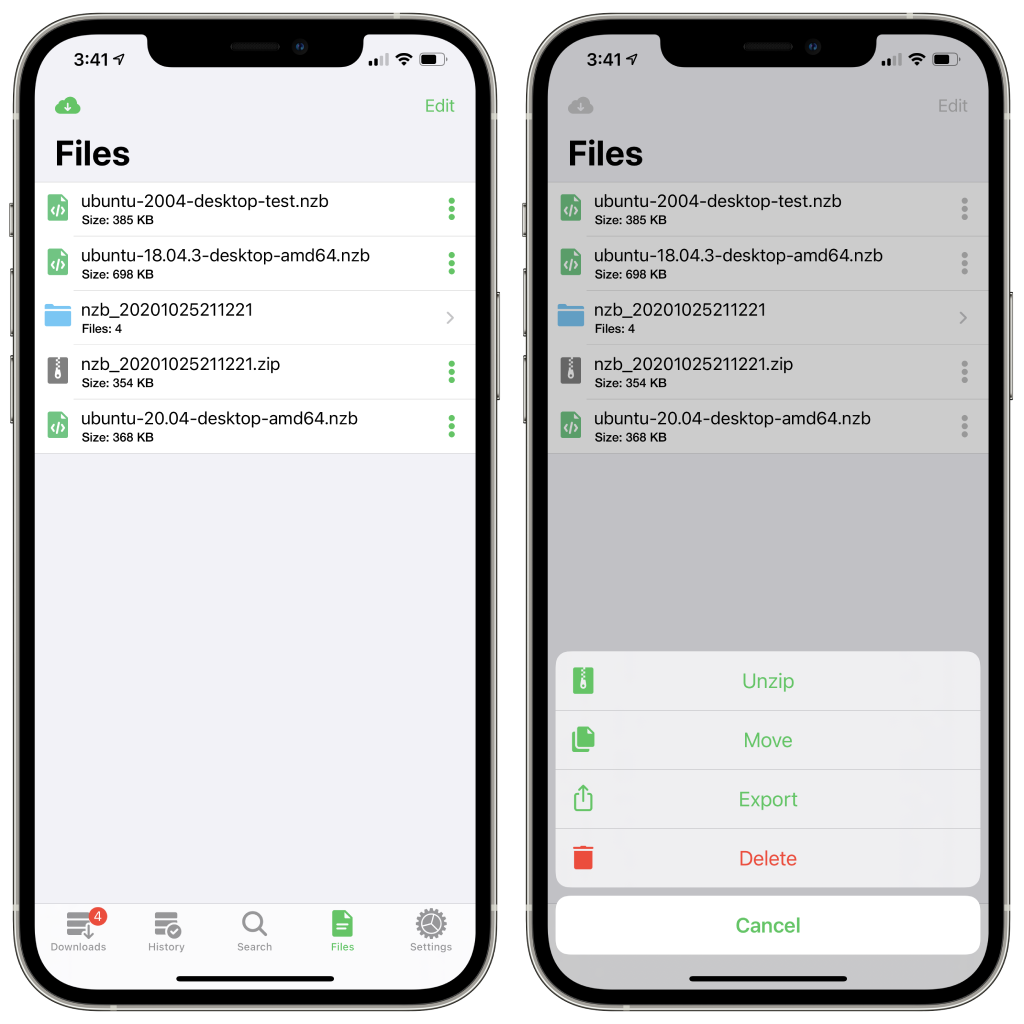 In-app File Manager
Download, Upload & Share
Save NZB files to your iPhone or iPad, batch upload, share or save for later.
Zip & Unzip
Open Zip files in NZBClient then unzip all the NZB files and upload to NZBGet with just a few taps!
App Store Reviews
★★★★★
Very handy - chr0nemics
This has been a very handy app for when I when sitting on the couch and have a random idea to download. Super simple, seems to be update frequently and it works.
★★★★★
The Best! - loa92
If you haven't supported the developer, you should. This guy wrote a mean app for NZBGet! It's beautiful and functional. I wish he (or someone else) would build a clean app for Sonarr and Radarr as well! I'd throw more money his way.
★★★★★
Super awesome - ideal2545
Makes my life so much easier, and I can easily pause before or during an online gaming session when my ping spikes