History tab tips & tricks
Editing search results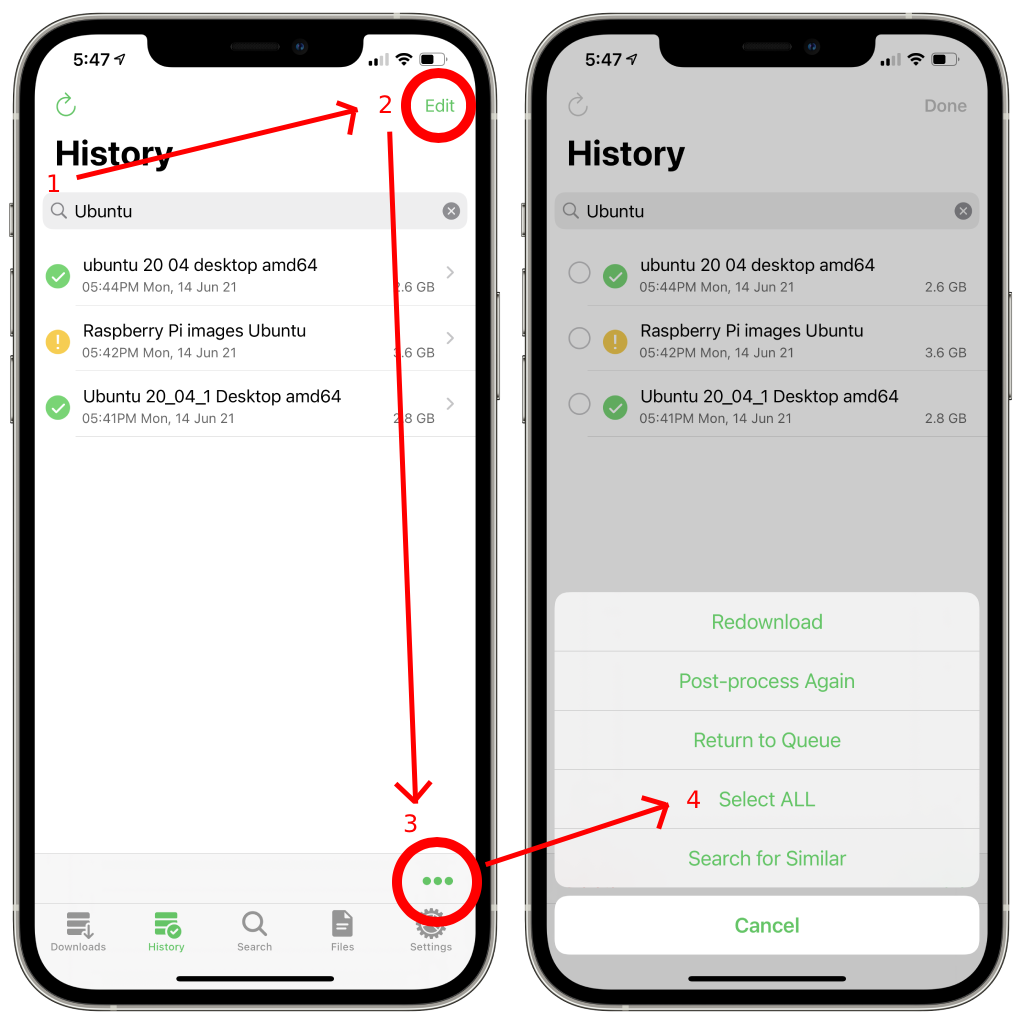 You can bulk edit only search results in NZBClient with just a few taps.
1. Run a search for the NZB's you want to edit.
2. Tap the edit button.
3. Tap the '3 Dot' button down the bottom left.
4. Tap 'Select All' in the more menu.
5. Tap 'Delete (X)' or 'More (X)' to delete or edit ONLY your search results.This is a great way to edit or delete a group of completed downloads, eg You have just downloaded a series of similar items and you want to hide them all at once, without hiding other items.
---